Hello! And welcome (back) to I Am Bossy. It's been 1,087 days since Bossy last posted — and although Bossy never thought about her time away from writing as gone fishing, it seems others do not agree:
We all know Bossy hates change as much as discovering her post images now need to be 680 pixels x the side of Burj Khalifa, but a lot has happened in the three years since her esteemed council has gathered.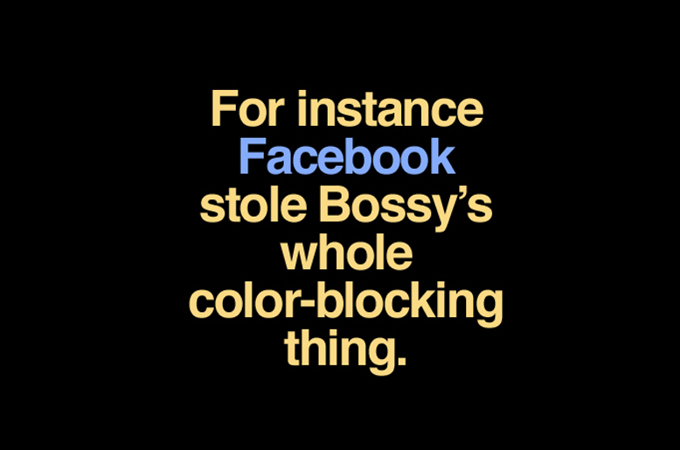 Bossy, who had been renting a one-bedroom view in a doorman-building on a running path adjacent to a river, instead decided to purchase a small sliver of brick with responsibilities:
In addition, Bossy's job shifted. She is now working full-time for an institutional investment firm. Bossy has learned so much about bottom-up, value-oriented, quantitative global equities, she could write a book!
But luckily Bossy's lack of financial acumen doesn't impact her job, which is within the firm's marketing department. Because Bossy has over four decades of experience in markets!
Bossy's kids have also undergone a lot of changes since the last time Bossy posted. Bossy's son is now a Justice on the Supreme Court — and Bossy's daughter is a junior at George Washington University in the heart of D.C., where she majors in hiding from the presidential motorcade.
And of course, Bossy's beloved Barack O'Boyfriend, who finished up his glorious second term with integrity and grace before walking hand in hand with his beautiful wife Michelle toward their civilian life — was replaced with Binge Eating Required.
So what else has Bossy been doing to pass the time? Redesigning this blog! It's been 26,000 hours of, "please use this yellow, not that yellow," and "can you edge the font toward the thumbnail photo never mind can you walk it back?" For her endless, cheery patience and superhero technological know-how, Bossy ultimately has her old friend Heather to thank.
Although the paint is still wet and a few rooms remain unfinished, let's take a tour! You can sign up to receive email notices of new Bossy posts in the upper-right corner, where you can also click links to follow Bossy's twitter account, instagram photos, facebook page, and that there ignored pinterest thingie. Bossy is treating this relaunch as an old-school blogger experiment, and as such is establishing an OG blogroll of sorts in the navigation bar. Bossy has over a hundred bloggers interested in joining Bossy in their own reinvention. Stay tuned.
Bossy has also been passing the time as a continued participant of an online dating site — or as Bossy refers to it: the discard pile. As a longstanding member, Bossy has befriended many of the men she has dated and even a few she hasn't — and it's always heartwarming to see when occasionally, like an orphanage, or a dog pound, someone gets adopted into their forever home.
So that just about brings things up to date! Please leave a comment and tell Bossy what you have been up to these last few years. With the Bossy reunion out of the way, it's time to have some fun!